Cosmetic & Implant Dental Clinic Melbourne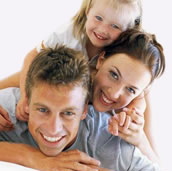 The Centre for Aesthetic & Implant Dentistry™ (CAID) is an integrated Dental Clinic Melbourne for all aspects of dentistry with an emphasis on improving aesthetics, restoring oral function, and implementing preventative dental maintenance programs for long-term oral health.


The Dental Clinic is Located in Melbourne's east on Burwood Hwy and offers a broad range of Cosmetic and Implant Dentistry procedures from teeth whitening to complete smile makeovers, Dental Implants to replace deteriorated or missing teeth, as well as Sleep Dentistry for adults and children. Led by the highly regarded implant dentist, Dr Alex Fibishenko, our Dental Clinic Melbourne's team of general and cosmetic dentists and oral health therapistsis dedicated to providing each patient with a favorable dental experience through personalized service and quality general and cosmetic dental work.


Our integrated Dental Clinic Melbourne is also renowned for the All On 4 Plus Immediate Replacement Teeth in 3 Days with Dental Implants. The 'All On 4 Plus' is a trademark of the CAID Dental Clinic in Melbourne.

The Centre for Aesthetic & Implant Dentistry has Implant Clinics set up in Melbourne and Sydney attended to by our resident Implant Dentist Dr Alex Fibishenko and draw patients from across Australia and New Zealand as well as many parts of Asia and beyond.

Click Here to learn more about CAID's Dental Implants Clinic.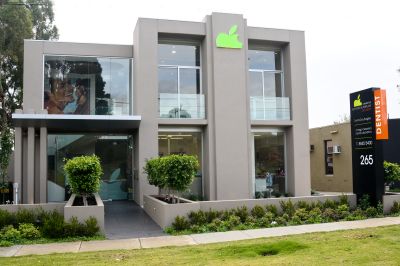 THE FACILITY
The Centre for Aesthetic & Implant Dentistry is a purpose-built Cosmetic & Implant Dental Clinic Melbourne. The facility was completed in 2009 and has 6 modern dental surgeries including operating theatres with General Anaesthetic and recovery facilities that meet the standard of any hospital facility, a recovery room, consulting rooms, X-ray room with the latest Cone Beam CT scanning technology for instant diagnosis, and a sterilisation area with the latest equipment. An elegant reception & waiting rooms complement the clinical areas, and 29-car spaces are available for patient parking onsite. The new Dental Clinic is a state-of-the-art facility in Melbourne with chic design that incorporates the latest in dental technology, on-demand entertainment, patient comfort & safety, workplace safety and energy efficiency.


*NOTE: The procedures described in this website may not be suitable for all patients.
Any before and after pictures are examples only and should not be relied upon because results do vary.
References as to the impact of treatment on the quality of life or timeframes given for any particular treatment are also examples only and may not represent what is possible or advocated for a patient's individual circumstances, concerns or desires. A full assesment by one of our qualified dentists is required before any recommendations can be provided. All our dentists are registered as such with AHPRA. Every surgical or dental procedure carries risks.
Please click on Terms and Conditions at the footer below to read a full disclosure statement.
Memberships & Accreditations